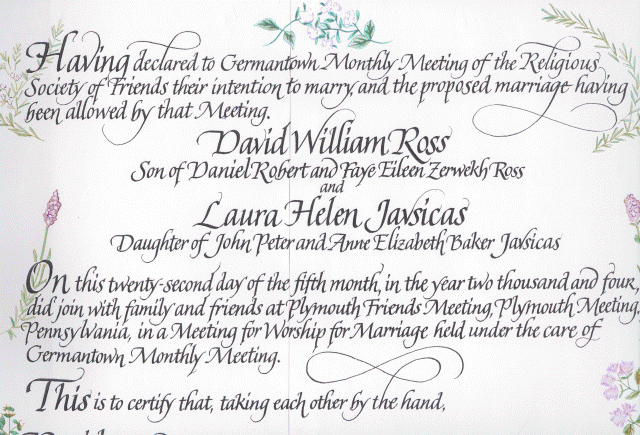 Marriage Certificate with Italic lettering.
This is the style of lettering Pam first learned formally. As an undergraduate Illustration major, calligraphy was only offered as an elective through the night school. This particular certificate is decorated with herbs selected by the bride, who requested that they be shown in flower.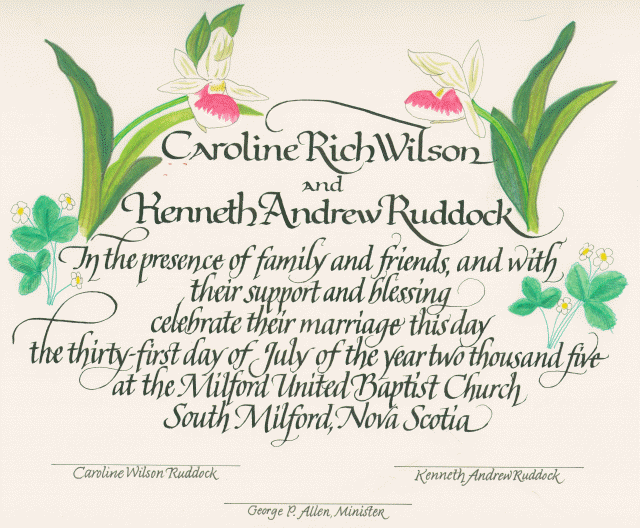 Non-traditional marriage certificate.
This layout blends the italic lettering with the Carolingian lettering style in order to emphasize the couples' names.
Sincerely, Pam
Calligraphy & Design &copy 2008 Pamela R. Bennett